Leopold III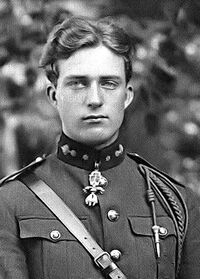 Reign: Incumbent
Predecessor: Albert I
House: House of Saxe-Coburg and Gotha
Full Name:  Léopold Philippe Charles Albert Meinrad Hubert Marie Miguel
Consort:  -
Father: Albert I of Belgium
Mother: Elisabeth of Bavaria
Leopold III was born in Brussels as Prince Leopold of Belgium, Prince of Saxe-Coburg and Gotha, and succeeded to the throne of Belgium on 23 February 1934 following the death of his father, King Albert I. He was invested as the 1,154th Knight of the Order of the Golden Fleece in 1923, the 355th Grand Cross of the Order of the Tower and Sword in 1927 and the 833rd Knight of the Order of the Garter in 1935.
Ad blocker interference detected!
Wikia is a free-to-use site that makes money from advertising. We have a modified experience for viewers using ad blockers

Wikia is not accessible if you've made further modifications. Remove the custom ad blocker rule(s) and the page will load as expected.