Listed here are all the nations claimed and non player nations of the Fall of Liberty project. Some nations may not be up to date with the map.
Nations of Earth
Edit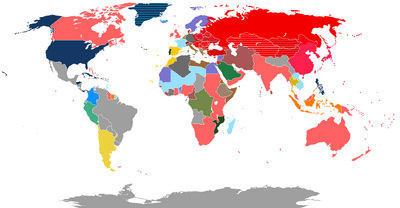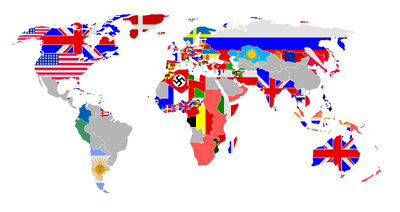 Albania- AlexBleu1
Belgium- Manomed177
Bosnia-Sgtdalton02
Bulgaria-
Croatia-Sgtdalton02
Cyprus- TheLlamaofGB
Czechoslovakia-
Denmark- darkIvor
Estonia- NABane
Finland- PlayfulJeff
France- igiul3104
Germany- CpItrev00
Gibraltar- TheLlamaofGB
Great Britain- TheLlamaOfGB
Greece- alexbleu1
Herzegovina-Sgtdalton02
Hungary-Sgtdalton02
Iceland- darkIvor
Italy- AlexBleu1
Ireland- TheLlamaofGB
Kosovo-
Latvia- NABane
Lithuania- Firegragon20
Luxembourg- AeliaLaurentina/ronyg1
Macedonia-
Malta- TheLlamaofGB
Montenegro-
Netherlands- polat32
Norway- Playfuljeff
Poland- PearTime
Portugal- Bradley119
Romania-
Slovakia-
Slovenia-Sgtdalton02
Russia- NABane
Serbia-
Spain- TheTalkingClock
Sweden- Playfuljeff
Ukraine - Worthe
Afghanistan- Split Up
Bahrain- james123tart
Burma- TheLlamaofGB
Ceylon- james123tart
China-
East Turkestan-
Philippines- BrickGuyDK
Hong Kong- Balakhninv396
India- TheLlamaofGB
Iran- james123tart
Iraq- james123tart
Kazakhstan- Firegragon20
Kurdistan-
Kuwait- james123tart
Lebanon- igiul3104
Macau- Balakhninv396
Mongolia- Balakhninv396
Nepal- Balakhninv396
Israel- SpartanOfThePast
Saudi Arabia- Previously MagisterTankus
Syria- igiul3104
Thailand- AlertCambodian
Tibet-
Transjordan-
Turkey- saratoga1
Yemen- TheLlamaofGB
Angola-
Cameroon- james123tart
Cape Verde- TheTalkingClock
Congo-
Egypt-
Ethiopia- iHoo
Ghana- TheLlamaofGB
Kenya- TheLlamaofGB
Liberia- James123tart
Morocco- TheTalkingClock
Mozambique- James123tart
Nigeria- TheLlamaofGB
Somalia- iHoo
Suez- TheLlamaofGB
South Africa- TheLlamaofGB
Togoland- CplTrev00
Tunisia- igiul3104
North america
Edit
Alaska- BrickGuyDK
Canada- Minecrafter519 (Under British rule)
Costa Rica-
Cuba- BrickGuyDK
Dominican Republic-
El Salvador-
Greenland- darkIvor
Guatemala-
Haiti-
Honduras-
Mexico-
Nicaragua-
Panama- BrickGuyDK
United States of America- BrickGuyDK
South America
Edit
Argentina- Papapanda33
Bolivia-
Brazil-
Chile- Papapanda33
Colombia- xDSlash
Ecuador- naquename
Falkland- TheLlamaofGB
French Guiana- igiul3104
Paraguay-
Peru- naquename
Suriname- polat32
Uruguay-
Venezuela-
Australia- TheLlamaOfGB
Indonesia-
New Guinea- TheLlamaofGB
New Zealand- TheLlamaofGB
Ad blocker interference detected!
Wikia is a free-to-use site that makes money from advertising. We have a modified experience for viewers using ad blockers

Wikia is not accessible if you've made further modifications. Remove the custom ad blocker rule(s) and the page will load as expected.